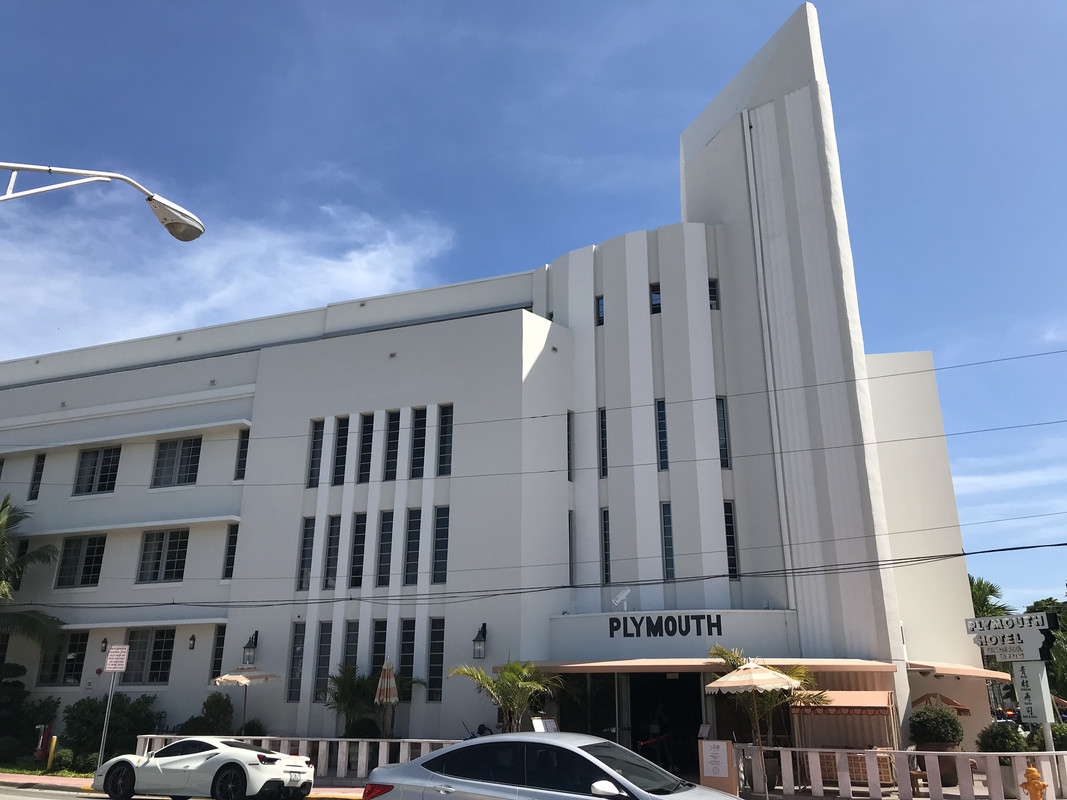 The Plymouth South Beach Hotel forma parte del Distrito Histórico Art Déco de Miami. Se encuentra situado en el corazón de South Beach. La playa se encuentra situada a cinco minutos a pie. Tan solo hay que atravesar Collins Park.
Este edificio icónico no ha cambiado casi nada desde su construcción en 1940. Desde la espectacular entrada por la torre de la esquina, a través del vestíbulo ovalesco, todo en mármol blanco; hasta los hermosos murales de Ramón Chatov que conducen hacia la piscina y el patio. Su diseño parte de las fórmulas deco estándar, incorporando una elegante yuxtaposición de formas y geometrías.
El edificio una vez hospedó a militares de las fuerzas armadas de Estados Unidos durante la Segunda Guerra Mundial. Su carácter distintivo también lo reconocieron Barbara Capitman y la Liga de Preservación del Diseño de Miami. Sus primeros mítines en la década de 1980 se celebraron a menudo en el porche delantero de The Plymouth.
Ofrece piscina al aire libre y terraza. Se proporciona un servicio diurno de traslado gratuito a la playa privada del hotel.
Las habitaciones presentan diseños personalizados de Fernando Santangelo y muebles de Restoration Hardware. Disponen de TV de pantalla plana, escritorio y baño privado con ducha y albornoces.
El Plymouth Grill, ubicado junto a la piscina, sirve cócteles artesanales. Los huéspedes también pueden disfrutar de aparcamiento privado y WiFi gratis. Además, el The Plymouth alberga el Blue Ribbon Sushi Bar & Grill, que prepara sushi, sashimi y otros platos japoneses.
Se puede reservar una habitación del The Plymouth South Beach Hotel en la página web de Booking.